Community Involvement in Bonham, TX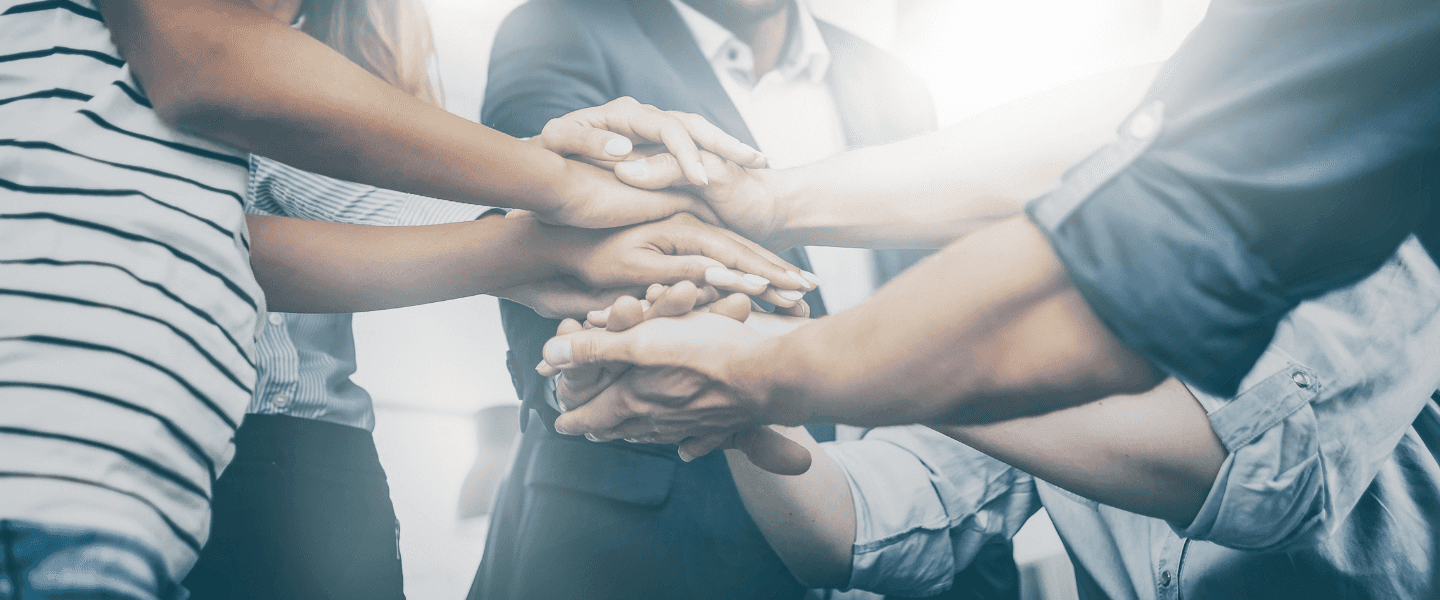 At Bonham Chrysler Dodge Jeep Ram, we're proud to serve our community in the Texoma region. Learn more about all the ways our dealership gets involved!
Bonham Area Chamber of Commerce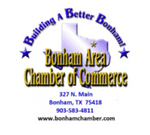 Our general manager is on the board of our local Chamber of Commerce, so we participate in all activities and charities. For example, we always have a float in the annual holiday parade—ours even won first place in 2021! Every year, our sales manager dons his Santa suit and rides into the parade in style.
Learn More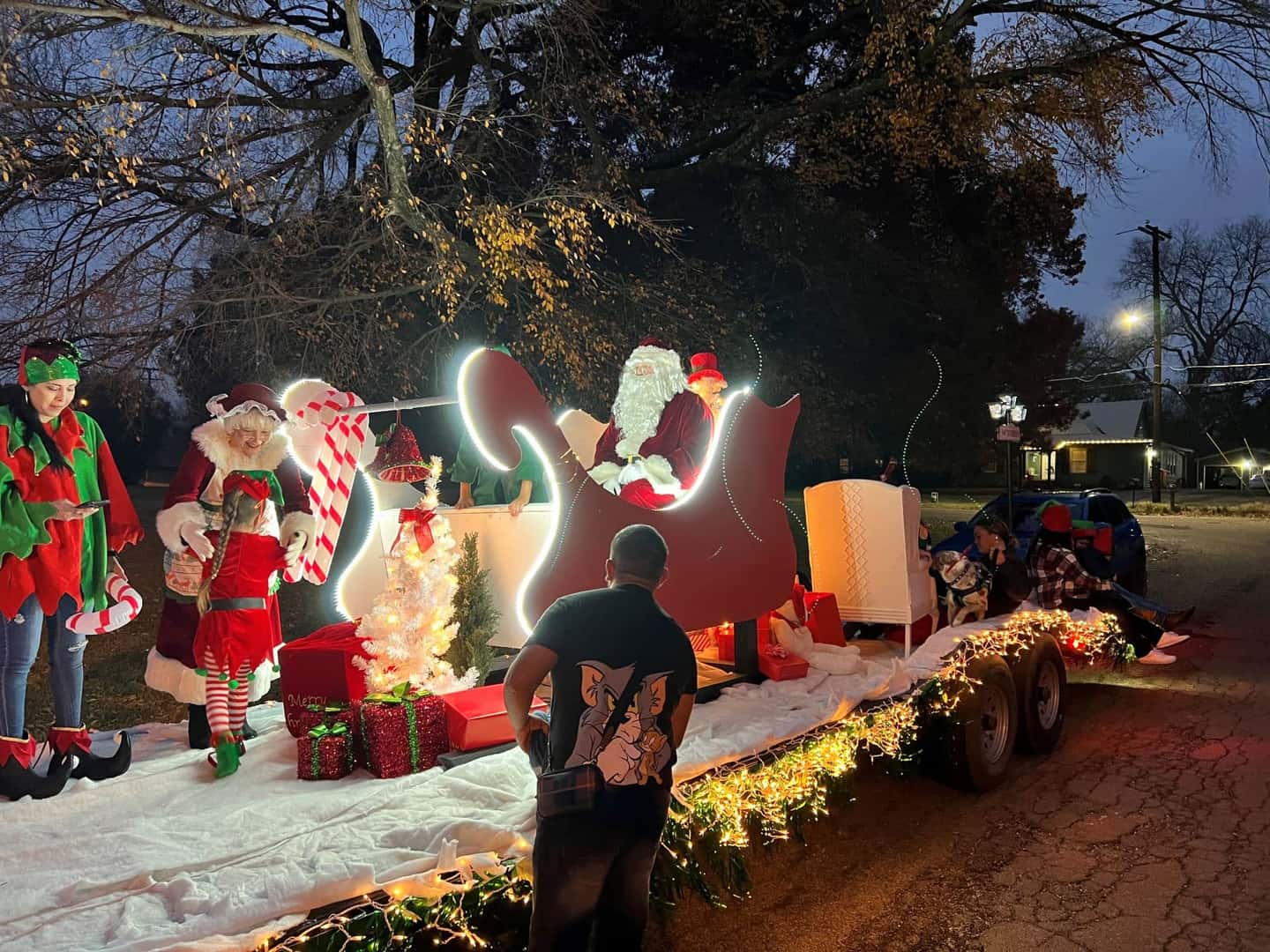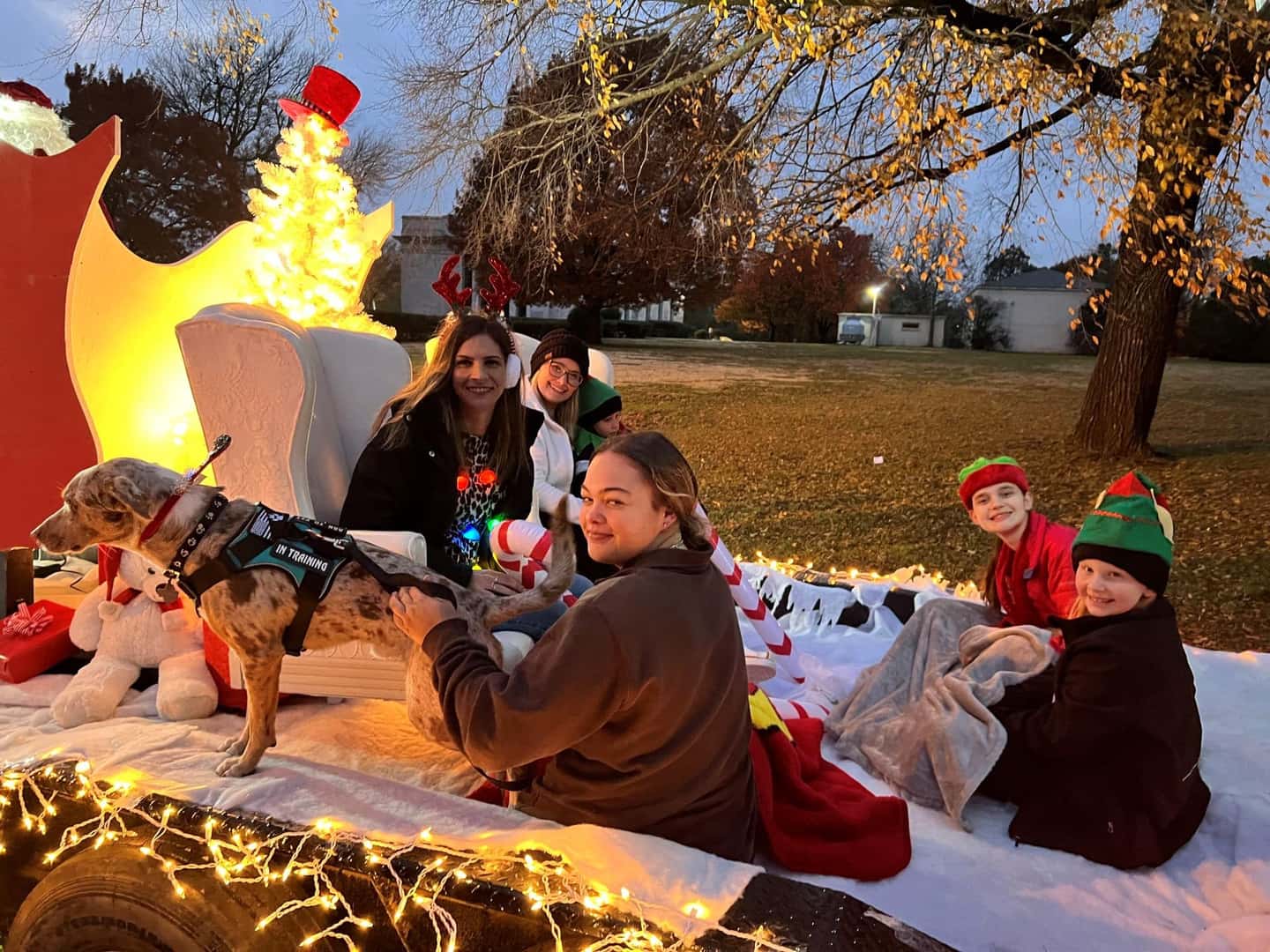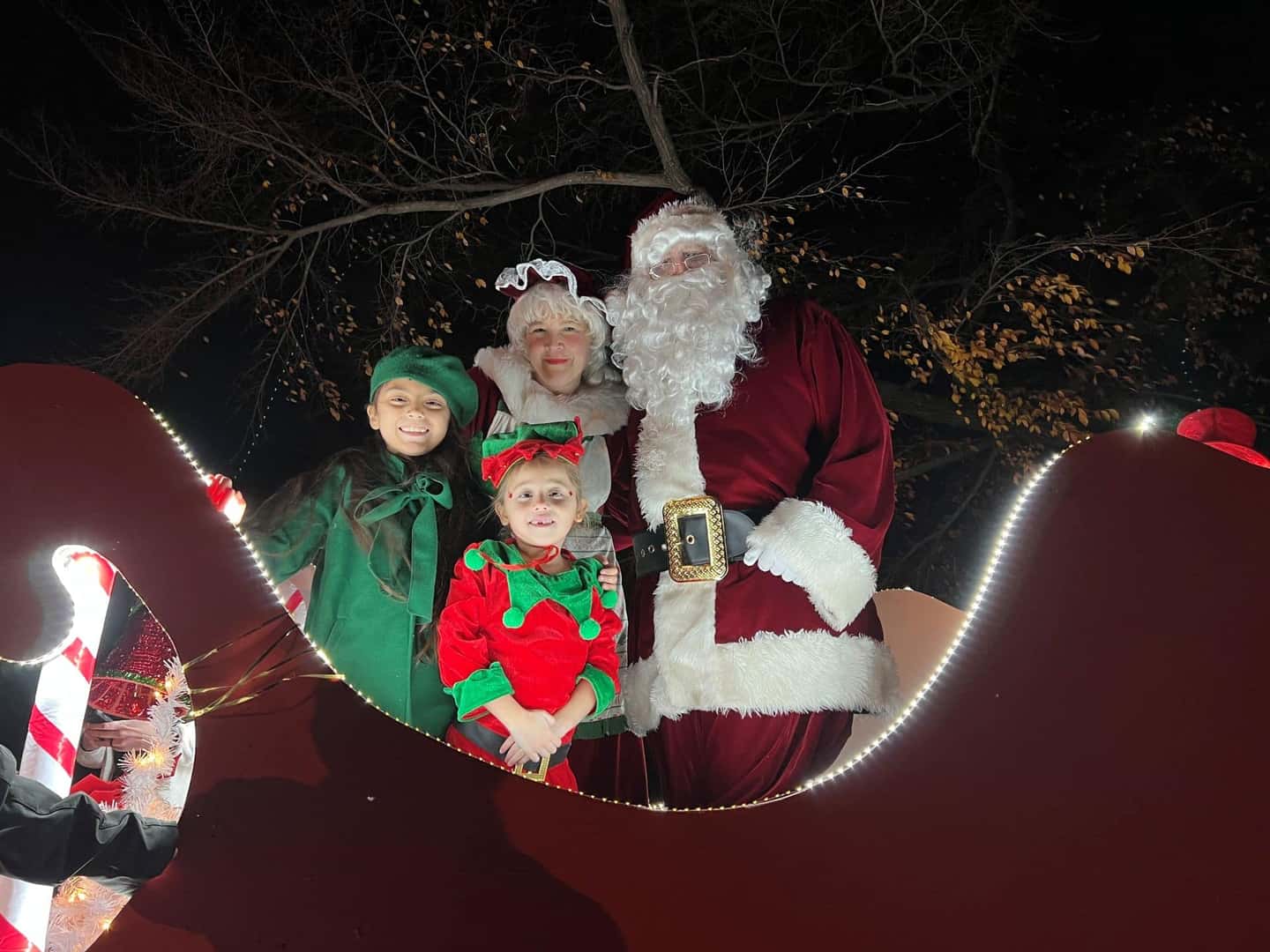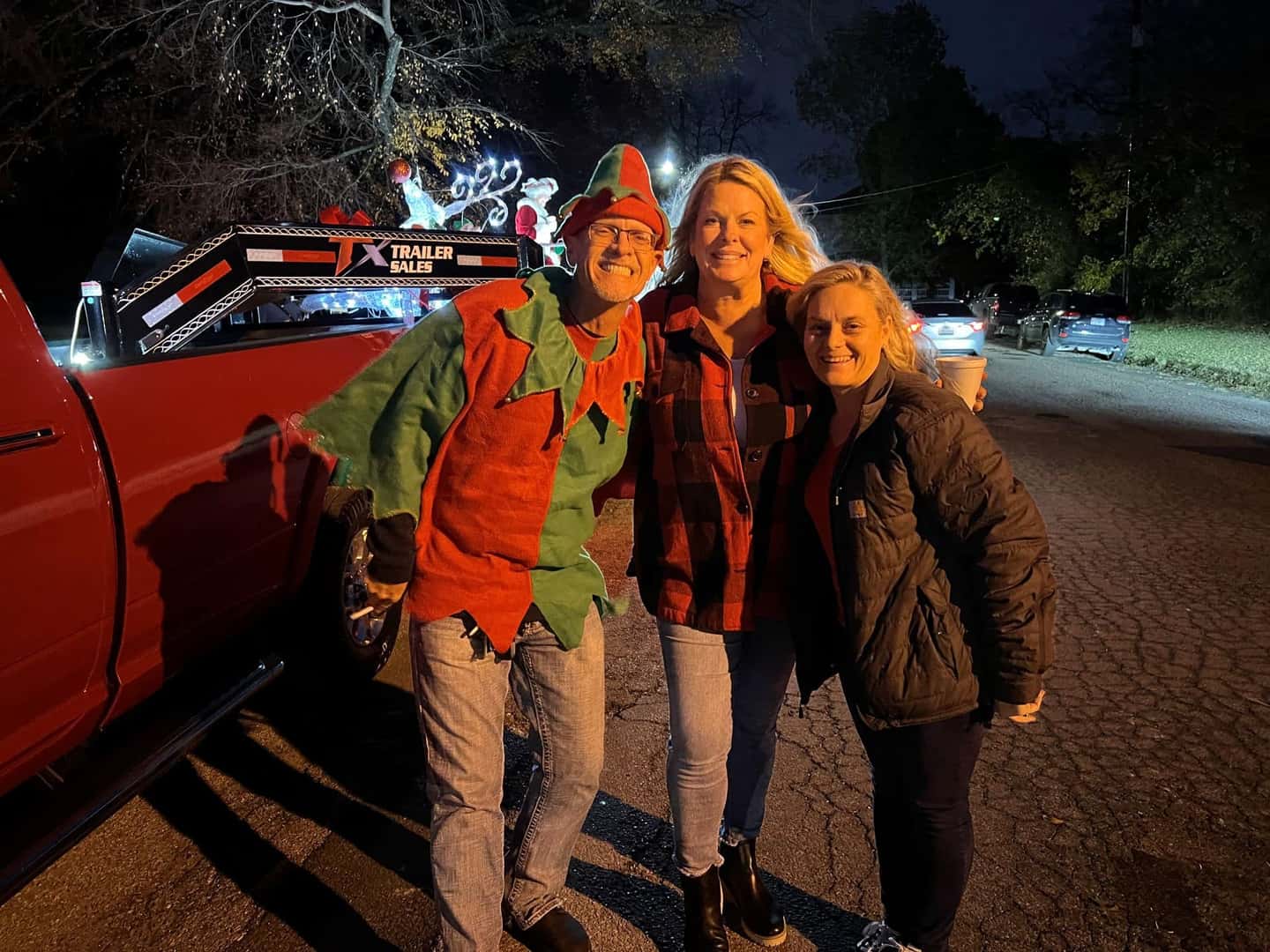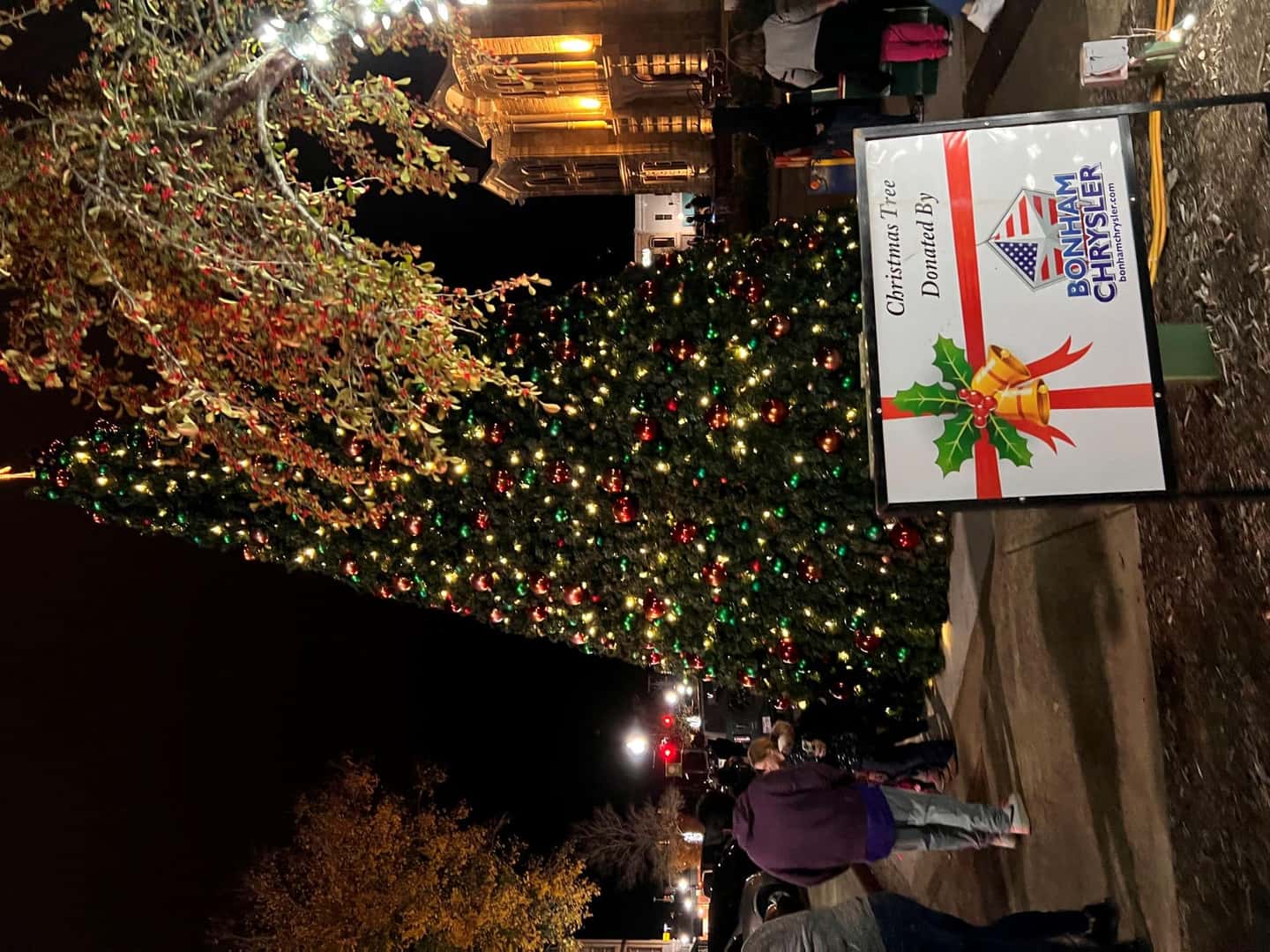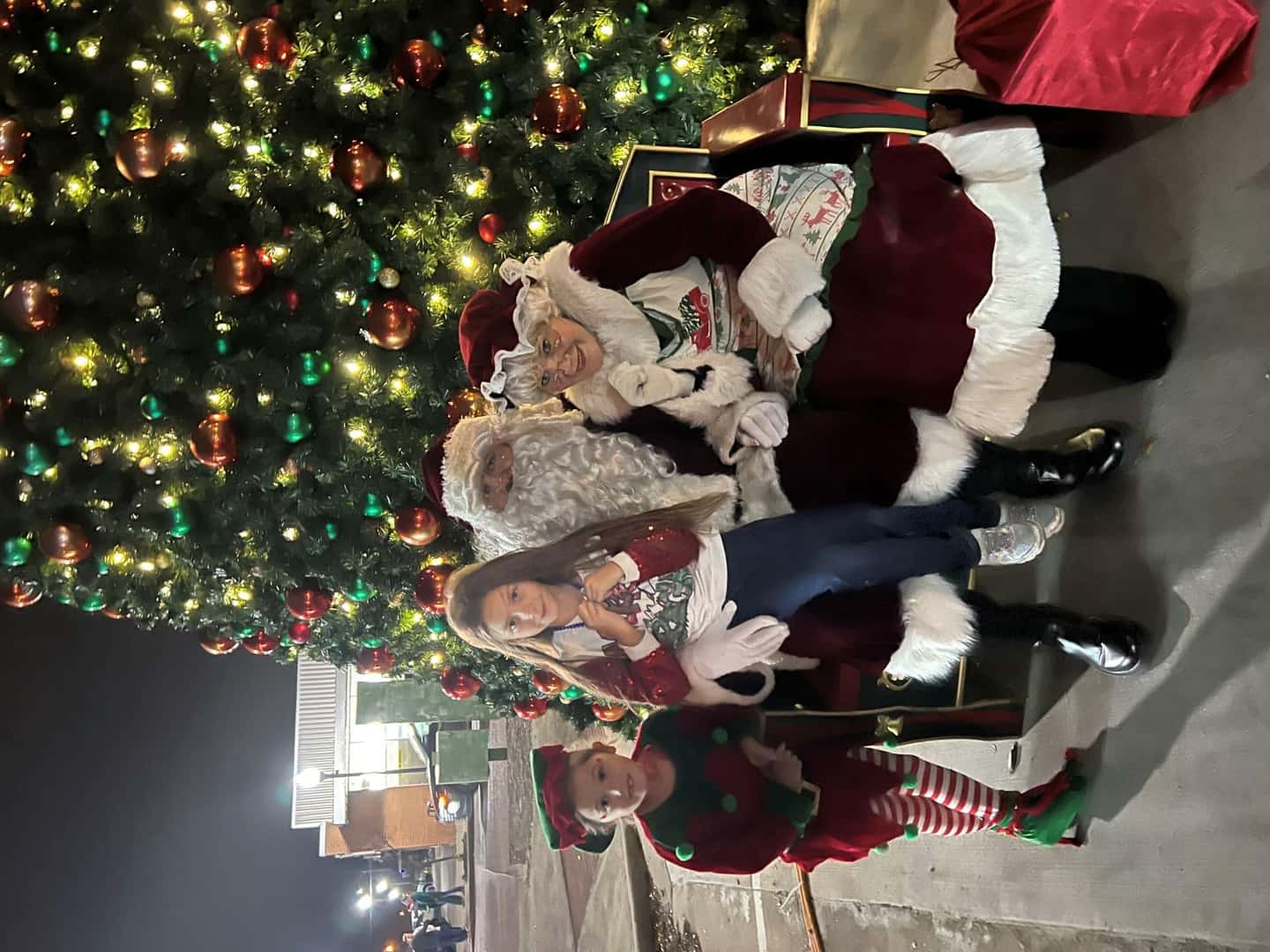 Boys & Girls Club of Sherman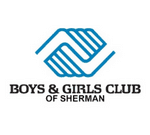 Our local Boys & Girls club provides a variety of after-school programs for children in our area. Every year, Bonham Chrysler sponsors the Boys & Girls Club of Sherman golf tournament! This year's Halloween tournament, Ghoulie Golf, featured a four-person scramble in full costume as well as a whole slew of side contests.
Learn More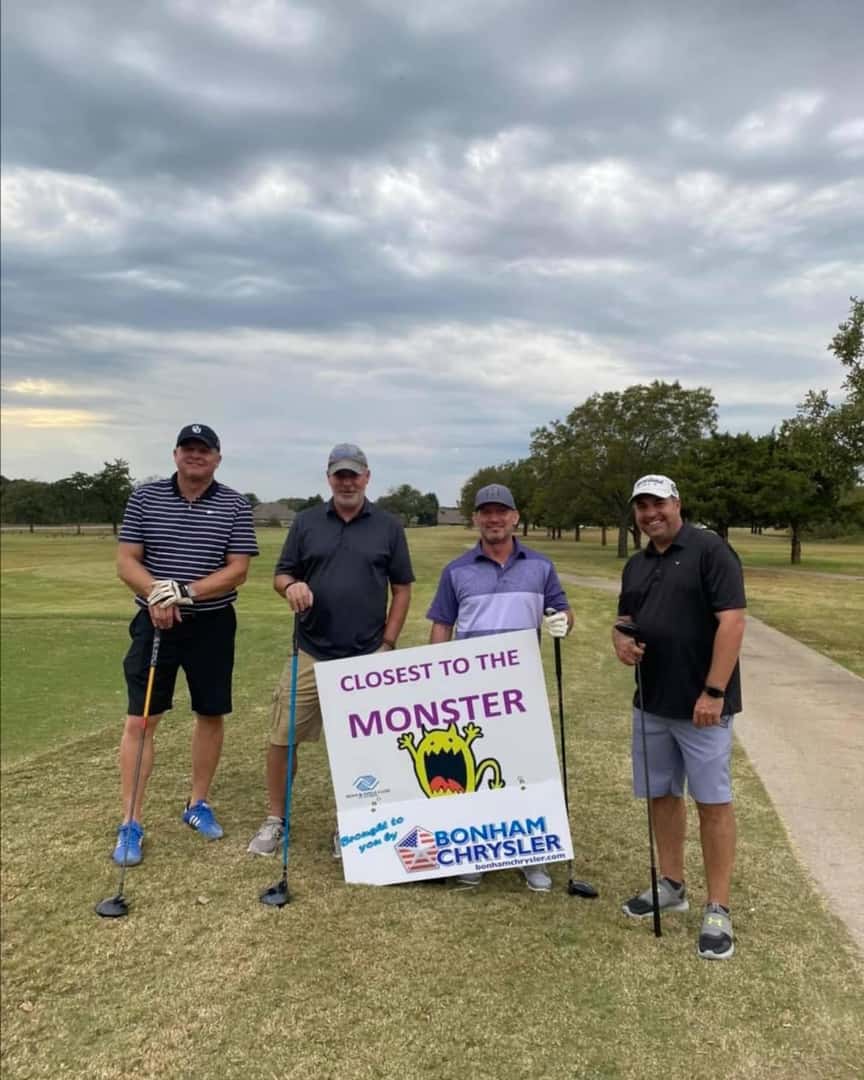 C.A.S.T. for Kids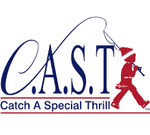 The C.A.S.T. for Kids Foundation enriches the lives of children with special needs through the sport of fishing. Our most recent local C.A.S.T. for Kids fishing event took place at Lake Bonham on Oct. 15, 2022, and we gladly sponsored it!
Learn More
Fannin County Children's Center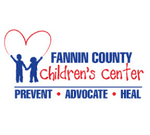 The Fannin County Children's Center's mission is to improve the lives of abused and neglected children. We're platinum sponsors for Justice Is Served, the center's largest annual fundraiser! This year, the event took place on Nov. 12, 2022, with the theme Dancing Though the Decades…Celebrating Three Decades of Serving Children! The evening included a catered buffet-style meal, auctions, a photo booth and a variety of dancing tunes. Thank you to all who attended!
Learn More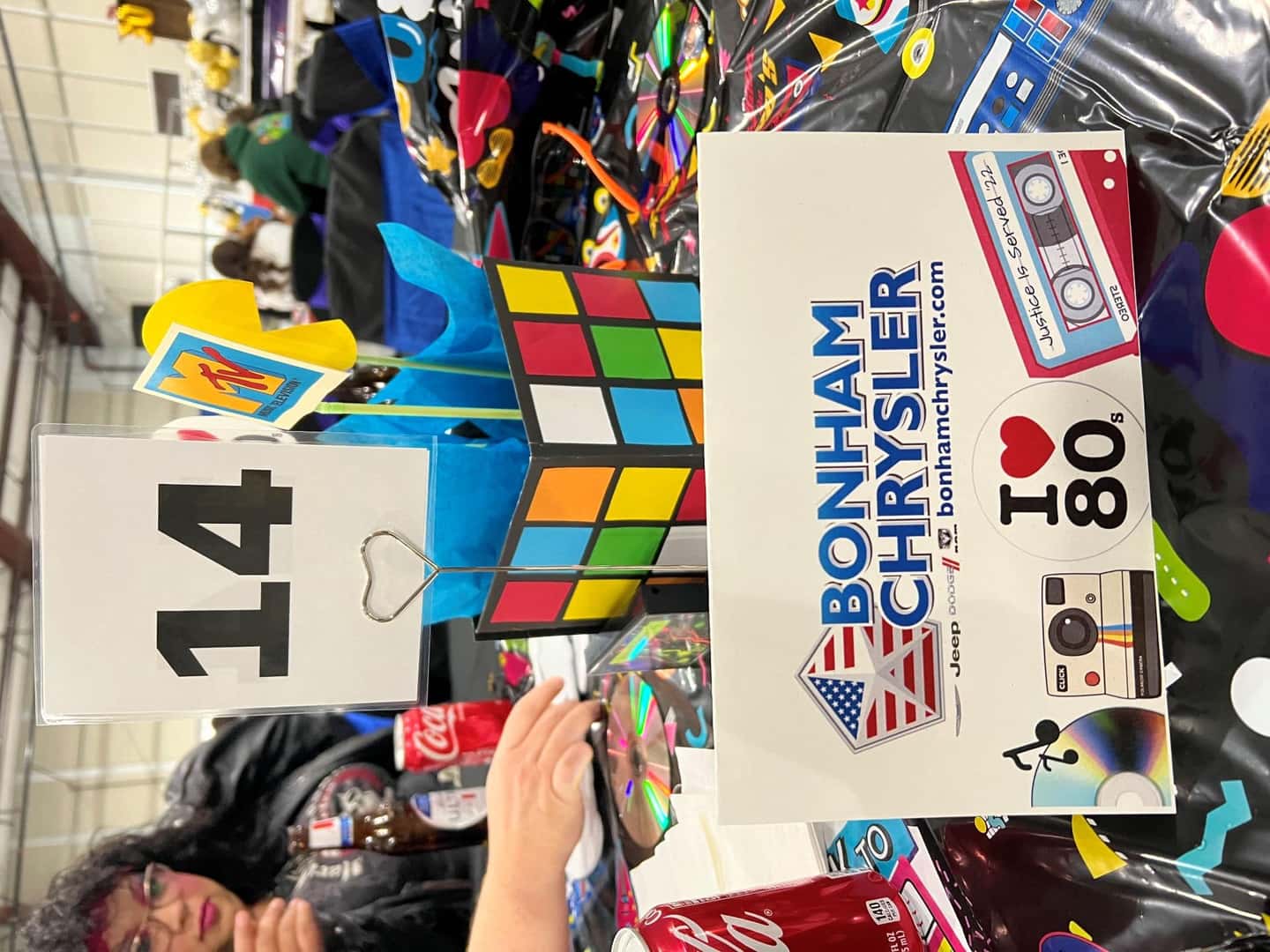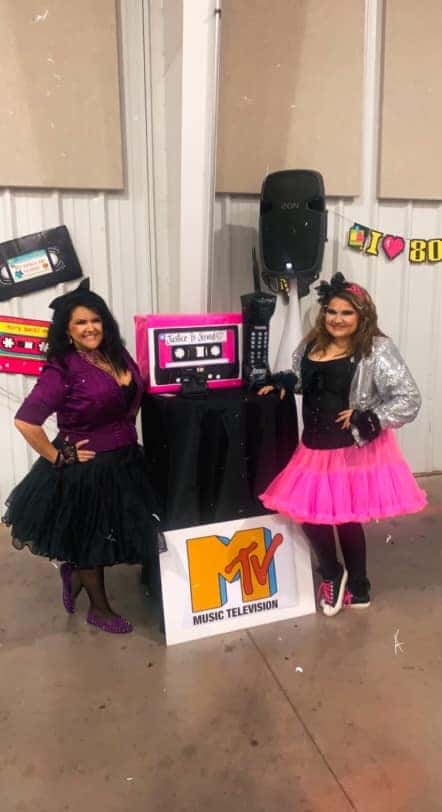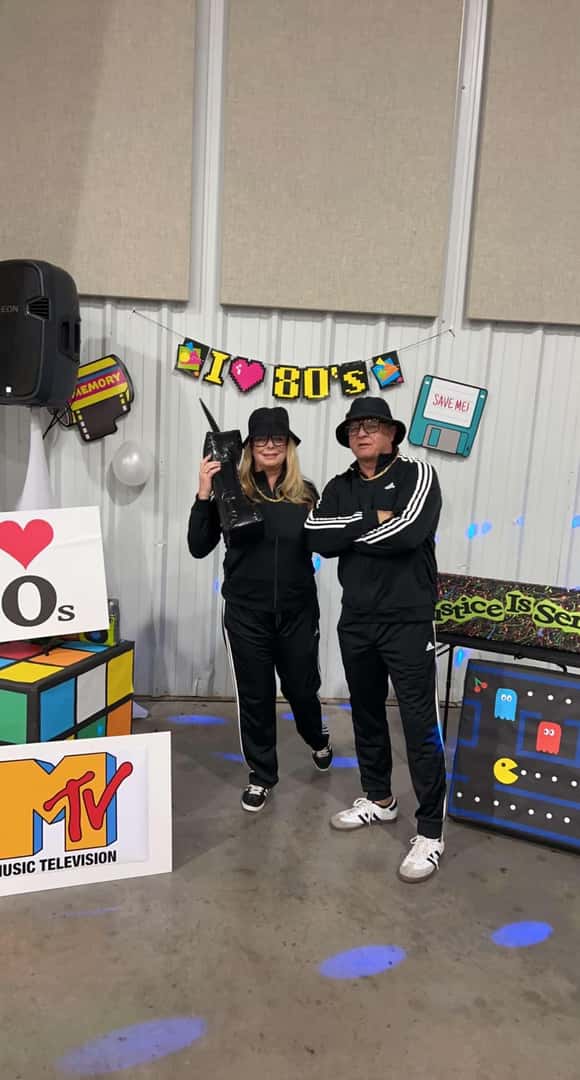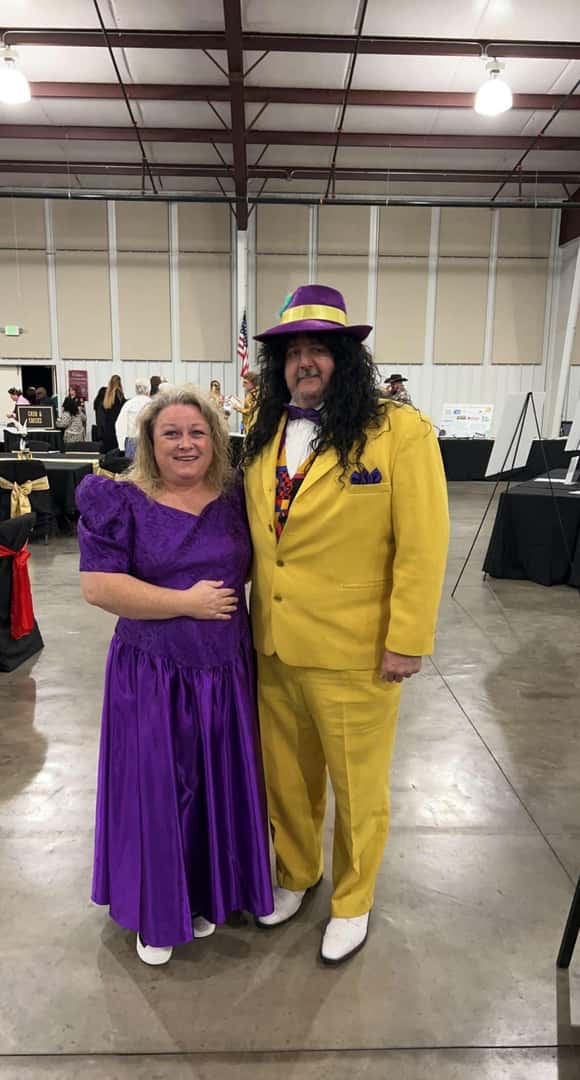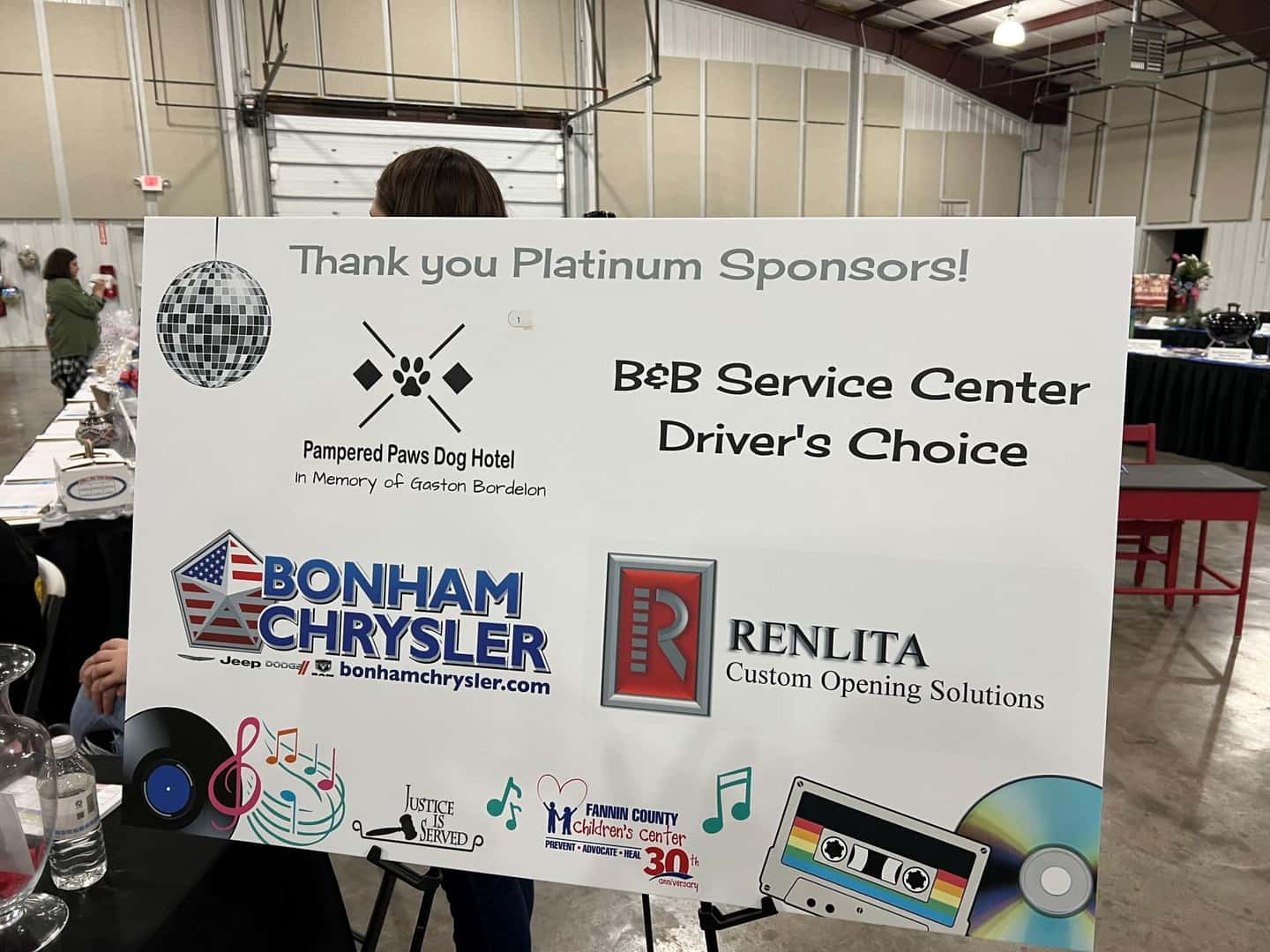 Fannin County Fair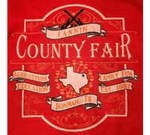 Who doesn't love the county fair? We're certainly big fans here at Bonham Chrysler! That's why we spent $22,000 on animals for the children's petting zoo this year, making us a top participant. The fair took place from Oct. 5th through the 8th, 2022, and we look forward to helping put on next year's fair as well!
Learn More
Kueckelhan Ranch Rodeo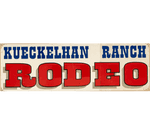 Each July, Bonham Chrysler proudly sponsors the Kueckelhan Ranch Rodeo. In fact, we even raffled off a Ram truck at our tent during the 2022 rodeo!
Learn More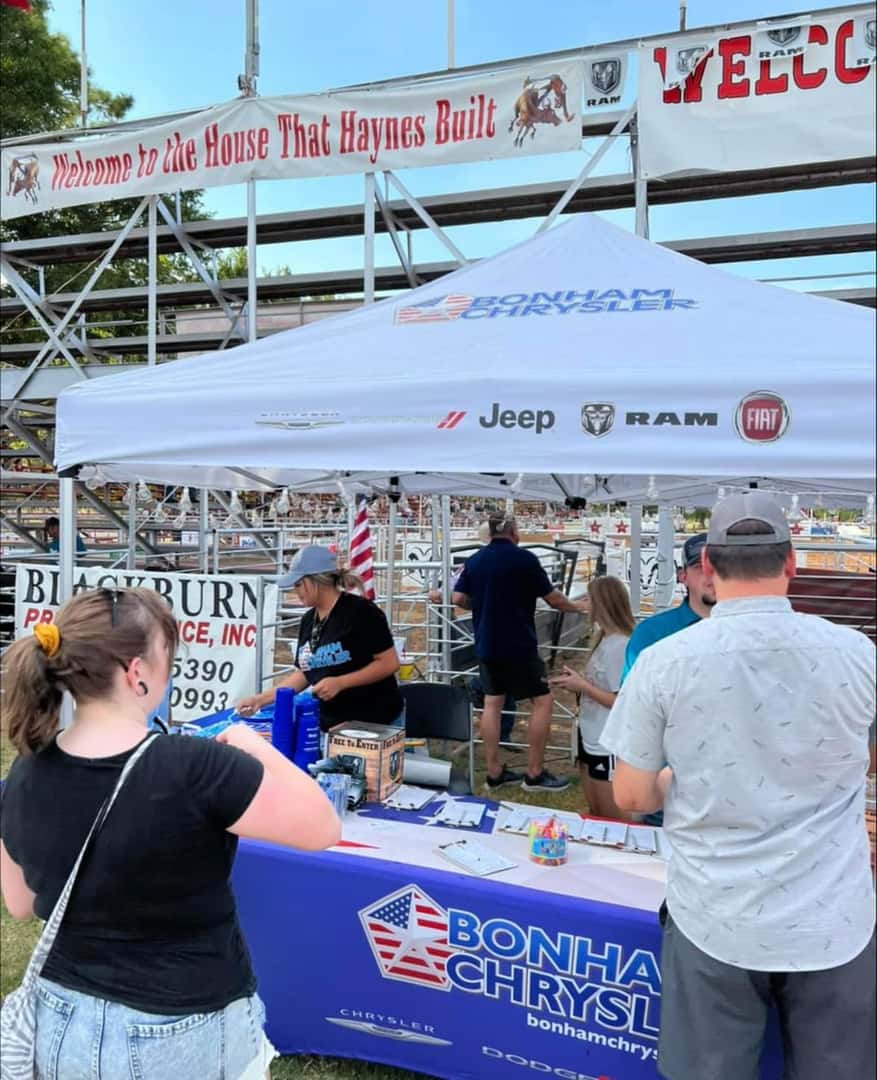 Relay for Life of Fannin County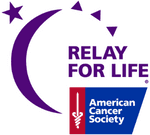 Every year, Relay for Life events around the nation raise money for the American Cancer Society. We're proud to have sponsored ours on Sept. 17, 2022. Bonham Chrysler held a carwash to fundraise, and we donated $1,925 to help our local Relay for Life exceed its fundraising goal of $25,000! In addition, we took some pies to the face for the cause.
Learn More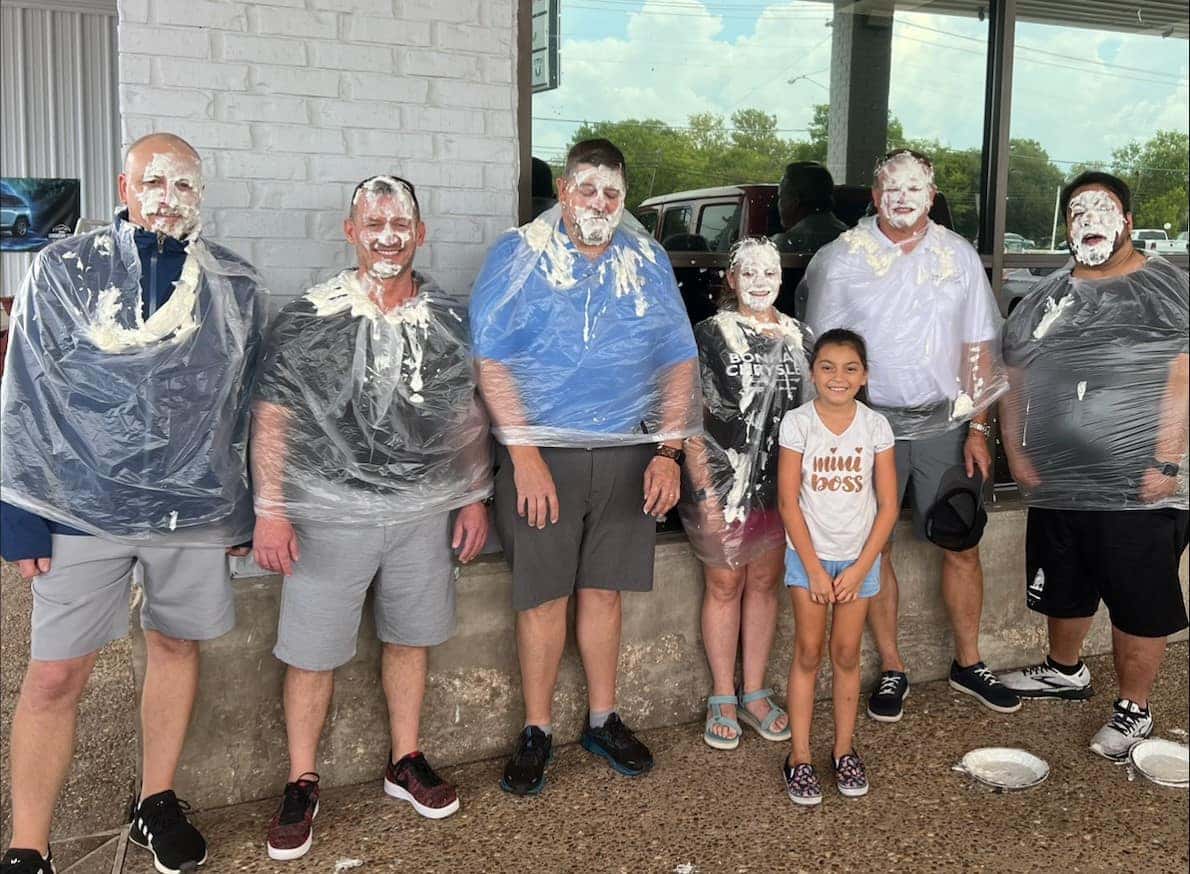 Texas A&M AgriLife Extension in Fannin County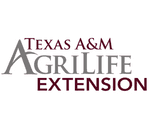 Our local branch of the Texas A&M AgriLife Extension Education strengthens our community and enriches our youth by providing programs, tools, and resources that teach people how to improve agriculture and food production, advance health practices, and protect the environment. In particular, Bonham Chrysler participated in this year's career Future Fair on Nov. 2, 2022.
Learn More